Hey everyone! I'm here today to show you a project using a super cute printable page from
MixedUP Merchandise
! Aren't these
little people
adorable?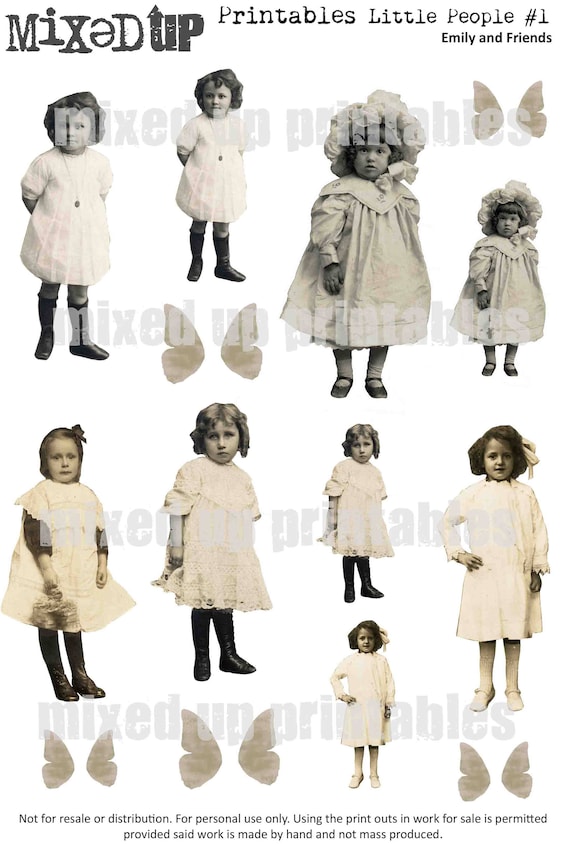 I got this hand statue/knick knack at my local Goodwill store. I see these alot in thrift stores or you can get them on Etsy or Ebay. If all else fails, you can use a simple vase.
I also had a pretty tissue-type paper with flowers so I got to work decoupaging the hand. I used my hand alot (no pun intended 😃) so that I could get the paper into the cracks to keep the look of the hand.
While it was drying, I set about cutting out my little person from the cutouts page. I added some color with oil pastels & added a sash using Sari silk ribbon. For the wings, I embossed them with some chunky 2-tone powder
.
After printing a sentiment & applying some sisal, my little statuary artwork was complete!
I love Sari silk ribbon because of the luscious threads that you can pull off to add wispy texture
.
And I love the back of the hand!
This is definitely an easy project to whip up - I know you could hand-le it...see what I did there? 😃